Where should you go on vacation next year? Whether you want to escape the cold winter or spend some time relaxing with family and friends, a visit to another country might be the perfect solution. However, choosing where to visit can be quite overwhelming. There are a variety of options, from beaches to cities to mountain ranges, but deciding can be tough.
As the UK and Ireland experience record-breaking temperatures over the summer months, the weather means people who live in both countries face a choice: stay indoors and get depressed or head outdoors and enjoy whatever the British sun has to offer. Some places offer great weather throughout the year. Others offer an ideal mix between warm sunshine and cool nights. The key is to choose somewhere that strikes a balance between these two extremes.
Below is a list of 8 best holiday destinations in Britain and Ireland.
1. Cornwall, England
Cornwall's climate is milder than other parts of the UK. It enjoys long summers and dry winters. This makes it a popular destination for those looking for a break from the rain. If you're planning your trip during springtime, make sure to plan ahead as this is one of the busiest times of year.
2. Edinburgh, Scotland
Edinburgh offers visitors a chance to see beautiful landscapes, historic sites, castles, museums, and galleries. In fact, there are so many things to do in Edinburgh that you may never need to leave. You'll also find plenty of accommodation at budget prices.
3. Brighton & Hove, England
Brighton & Hove is famous for its pier, beach, and lively nightlife. Many tourists prefer to visit during the day because they feel more comfortable exploring on their own. At night, however, Brighton comes alive with shops, restaurants, pubs, clubs, and theaters.
4. Dublin, Ireland
Dublin is rich in history; it was founded by Viking settlers in the 9th century AD. Today, the city boasts impressive buildings, art galleries, and endless walking tours. It has everything needed for a memorable vacation.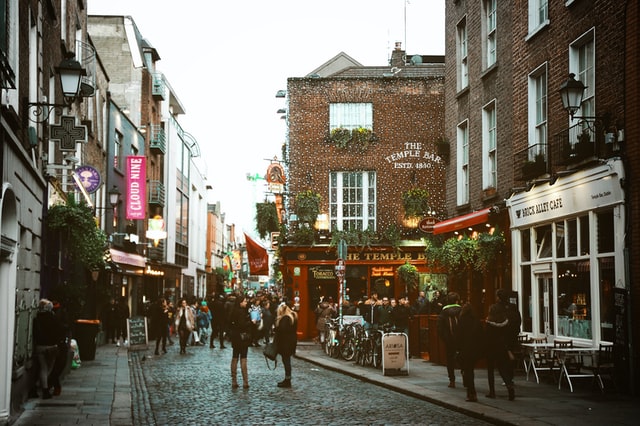 5. Bath, England
Bath is home to Roman baths, Georgian architecture, and Victorian spas. With all the hot springs, waterfalls, and pools, you'll have fun relaxing even if you don't intend to visit any attractions.
6. Manchester, England
Manchester is known for its shopping centers, vibrant cultural scene, and buzzing nightlife. Visitors will love visiting this bustling city.
7. London, England
London is often referred to as the capital of Europe, and it's easy to see why! It's got wonderful shopping, amazing food, and so much more.
8. Cork City, Ireland
Cork City is located just south of Ireland's largest city, Dublin. It's steeped in history and dotted with picturesque streets lined with colorful buildings.
There are endless reasons to visit these eight locations. Each offers something unique, whether it's historical landmarks, mouthwatering cuisine, stunning scenery, or friendly locals. On top of all you are still able to enjoy francaisonlinecasinos games at these destinations.